"Among the first settlers of Athens County were many who had served in the Revolutionary War… Scarcely a cemetery is there which does not contain one or more graves of men who helped the young nation in securing its independence."
– Clement L. Martzolff, "A Brief History of Athens County, Ohio"(1916)
Next Monday is Veterans Day. It is often confused and conflated with Memorial Day, in May, but they're distinctly different and serve different purposes.
Memorial Day, established in 1868, is observed in honor of U.S. soldiers who died in battle. That's all.
But that's enough. Honoring those who gave what Lincoln called "the last full measure of devotion" is a good and necessary action by a decent society.
Veterans Day is different. Established in 1919 on the anniversary of the armistice that ended World War I, it honors those who were prepared to die in service to our country but who weren't killed, who went on to lives off the battlefield. It is these persons we will celebrate Monday.
And it is these of whom Martzolff, at the time the head of Ohio University's history department, wrote in the quotation above.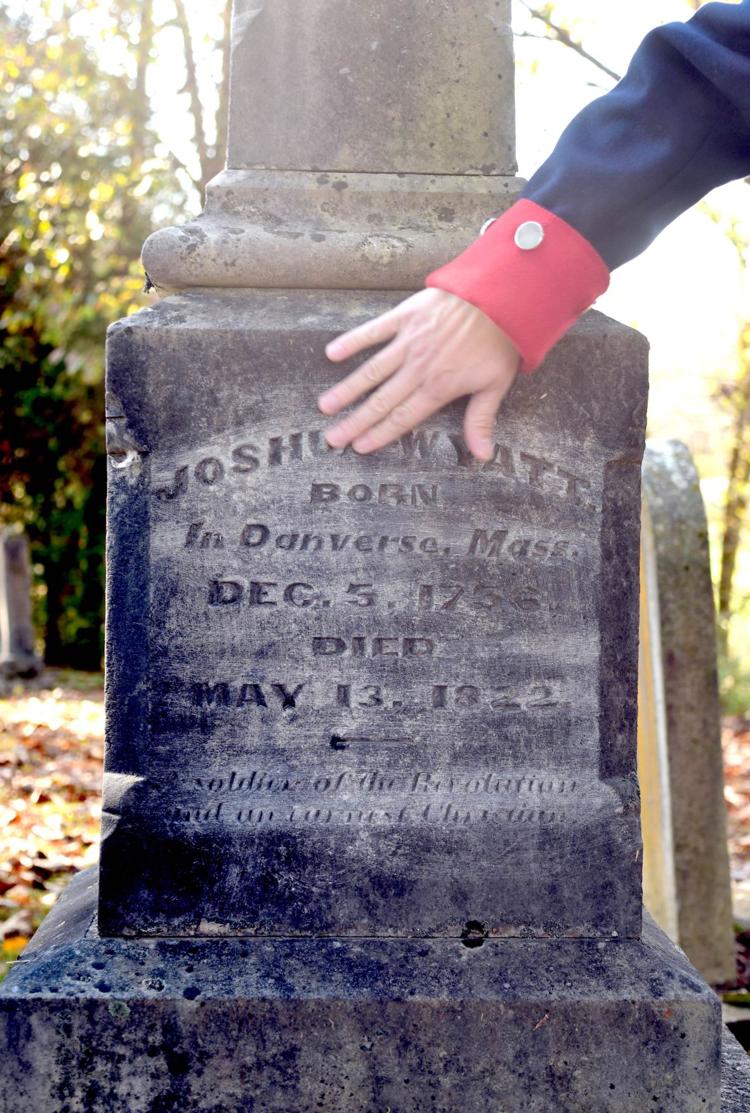 There are in the neighborhood of 75 veterans of the Continental Army buried in Athens County. None of them was killed in the American Revolution, simply because there was no Athens County when the Revolutionary War was fought.
The migration westward began a decade or so after the war was over. Settlers were encouraged by land grants and, as local historian Andrew Chiki points out, by the encouragement and persuasion of Manasseh Cutler (to whose credit or blame accrues Ohio University, too). The Revolutionary War veterans buried here arrived years after that war, but that makes honoring them no less worthwhile.
Making sure we know where they are buried is part of it. Last Saturday I had the pleasure of joining Chiki, who is genealogist of the Lt. George Ewing Chapter of the Ohio Sons of the American Revolution; Scott Moody, president of that SAR chapter; and Rose Isgrigg (president of the Ohio Society of Daughters of Founders and Patriots and Ohio State Chair, Grave Markings, Daughters of 1812) at Mudsock Cemetery, where we looked at the graves of Revolutionary War veterans and other Athens County settlers. Three Revolutionary War soldiers rest there.
(It was pleasing to me that Saturday was also All Souls Day, when Catholics pray specifically for the souls of those who have died but were not instantly consigned to Heaven or Hell.)
One can learn a lot by strolling through cemeteries, which Chiki noted were originally our public parks, where people would actually spend time, even picnic. Mudsock cemetery (its original name, now used largely by historians; it's known now as Amesville cemetery) is a history-in-headstones of Amesville and early Athens County, as is the nearby Fleming Cemetery. The West State Street Cemetery holds the remains of 10 veterans of the revolution, and the West Union Street cemetery two more.
Not easily accessible, Pioneer Cemetery in Stewart contains the graves of four Continentals.
The afternoon following the visit to Mudsock-Amesville, I wandered up a hill near my house and, after a bit of a trudge, found the isolated Broadwell Cemetery. Even there the revolution is represented, by John Wickham Sr. Also there is the grave of another John Wickham, a veteran of the War of 1812.
(Aside from the graves of veterans, the cemeteries give a sense of our area's leading families over history. There are overwhelming numbers of burials from families no longer present in the county, while there are also numerous graves bearing names that anyone who lives here would recognize. A lot of families here have very deep roots.)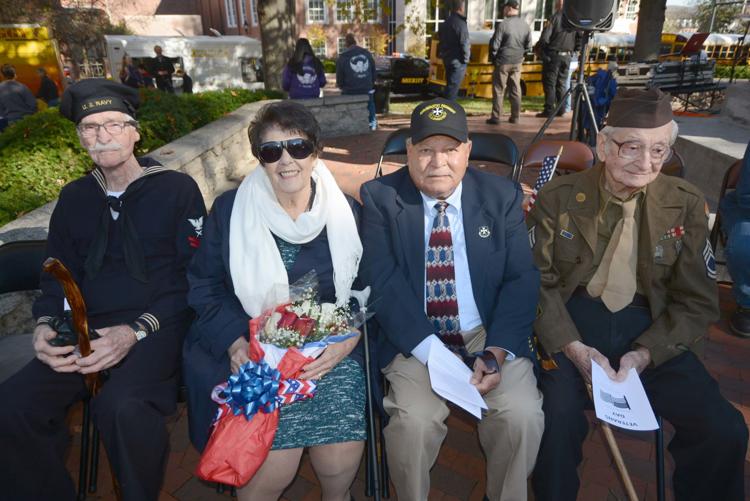 Martzolff's little book (which you can find online and which you should read) points out that our county is rich in veterans of all her wars. "In the War of 1812," he writes, "Athens County was asked to furnish sixty men. There was no trouble in finding that number. Rome Township furnished more than any other one in the county." The county provided 78 men to fight in the Mexican War (1846-1848).
"It was in the great Civil War that Athens County showed her loyalty to the nation," Martzolff writes. "More than half of her men, able to bear arms, served in the armies of the north. In addition, nearly two thousand made up the militia to repel Morgan's raid, and nearly two hundred, the 'squirrel hunters,' as they were called (who) went to protect Cincinnati. The best thing about it all is that none of these men had to be drafted… A fine monument to their honor and memory stands on the University campus at Athens."
Carl Denbow, commander of the Townsend Camp 108, Sons of Union Veterans, put some numbers to it: "There were 2,610 men from Athens County who served in the Union Army in the War of the Rebellion. I would guess that most of these are buried in the county, though some moved elsewhere after the war, and some veterans from other areas moved into the county. So, I would estimate there are in excess of 2,500 Union dead buried in our county." There are a few Confederate veterans buried in Athens County, too, mostly in the cemeteries at The Ridges, though they would have called the war by a different name.
The county was represented in the Spanish American War as well, Martzolff tells us. "One company under Captain F.S. Lowry, was drafted into the service, but it never saw any fighting, for the war was over too soon. It got no farther on the way than Camp Meade in Virginia."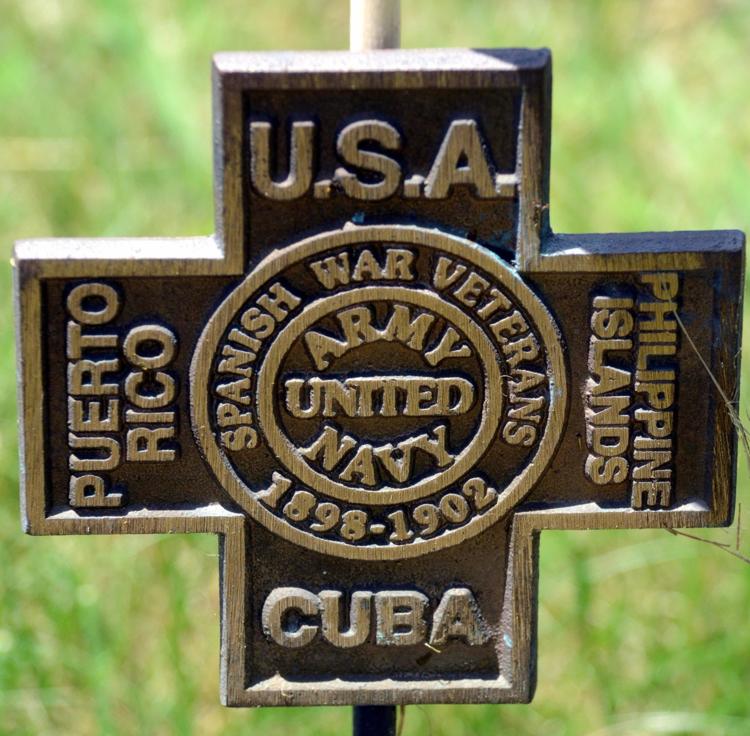 As might be expected, hundreds of Athens County residents shipped overseas for the bloody months of fighting that comprised America's involvement in World War I. Hundreds more, some still living, fought in World War II. And of course the county made its contributions to the Korean conflict, the Vietnam War, and more recent military engagements.
Even more served in the military but never fought. They're all veterans and we all owe all of them our thanks, all the time.
This coming Monday is especially theirs.