When news broke in 2000 about the impending closure of Southern Ohio Coal Company's Meigs County mine complex, worries abounded about the devastating impact that the loss of hundreds of local jobs would have on the region, including in Athens County where many of the miners lived.
The two-mine complex at that time employed about 825 people, with an annual payroll of roughly $70 million. At the time of its closure in 2003, the "Meigs mines" as they were known represented the last major mining operation in the immediate region to close its doors (Buckingham Coal in northern Athens County/southern Perry County is still operating, but just laid off 102 employees this past fall). The Meigs Division underground mines produced about 6 million tons of coal per year at their peak, supplying most of the load for the Gavin Power Plant in Gallia County.
The story of Southern Ohio Coal Company (known as SOCCO) largely echoes the story of most coal mines in the region, but there's a significant twist at the end of this tale that highlights the resiliency of this region and its people.
This is the second part in an Athens NEWS series on the history of coal mining in our region. You can read the first part here.
MAJOR ELECTRIC UTILITY American Electric Power (AEP) developed the SOCCO underground mine complex in the '70s, which created many hundreds of well-paying jobs. However, changing market forces, new regulations and a depletion of marketable coal reserves led to major down-sizing, from almost 2,000 employees in the mid-'80s to around 820 in 1992.
That number remained pretty steady until AEP essentially decided it wanted out of the power-supply game in late 1999/early 2000. After selling the business to Consol Energy, the final group of miners was laid off in mid-2002.
Jim Tompkins, 71, former vice president for Southern Ohio Coal Company (who left in 1996), said in an interview late last year that his company and AEP understood clearly at the time that closing of the Meigs mining operation would be a crushing blow to the local economy. That being the case, the miners were warned far in advance, almost two years prior to the planned layoffs in 2000. Miners at the company began working with company leadership on an ambitious new plan, likely the first of its kind in the nation.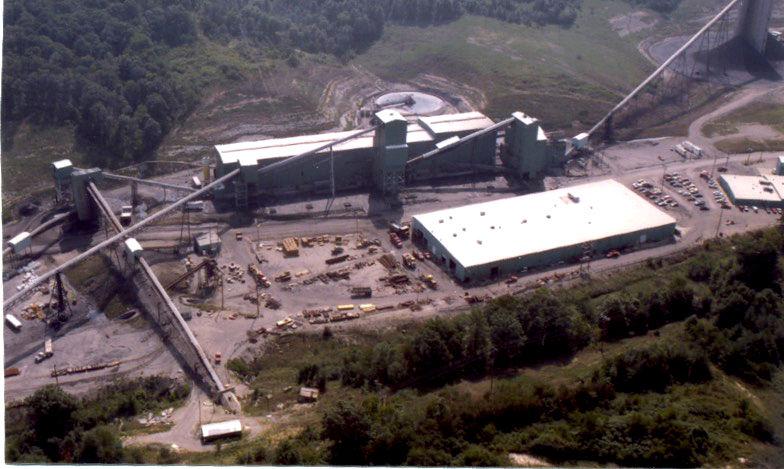 Cecil Dillon, 67, of Athens, mined coal for SOCCO for more than 25 years prior to its closure (his father and grandfather worked as miners before him). In an interview last year, Dillon said he was part of large-scale, grass-roots effort to find a way to soften the blow of the closing of the Meigs mines.
After months of lobbying state and elected officials, and the award of several initial grants, a new program began to take shape – to teach the soon-to-be-laid-off miners new skills and provide them with sufficient education to obtain gainful employment. Their unemployment benefits were also extended during the time they were in school or in training.
"Basically, it had to be recognized that there was a job at the end of the rainbow before any funds would get allocated for their schooling," Dillon explained. "Remember, you have to consider who these prospective students were going to be. These were guys who had been working in the coal mines for up to 30 years. They had a (certain) mindset. They were local residents. They were hunters, gatherers and farmers. These were people in most cases who were a little overwhelmed about beginning a new career."
As the job retraining project began to take shape under leadership from the Hocking Athens Perry Community Action Program and Gallia-Meigs Community Action Agency, and more grant money began to flow in, a new "school" facility was started on-site at the mine complex. Christened the "United Community College," starting in the summer of 2000 it signed on approximately 200 miners to take classes taught by instructors from Hocking College, the University of Rio Grande and the Tri-County Career Center. This was according to a copy of a progress report Tompkins wrote for HAPCAP on the project in 2003 (he was contracted by HAPCAP).
Tompkins and Dillon said that ultimately about $9 million in grant funding was obtained from the U.S. Department of Labor and other state and federal sources, but it didn't come without a great deal of lobbying.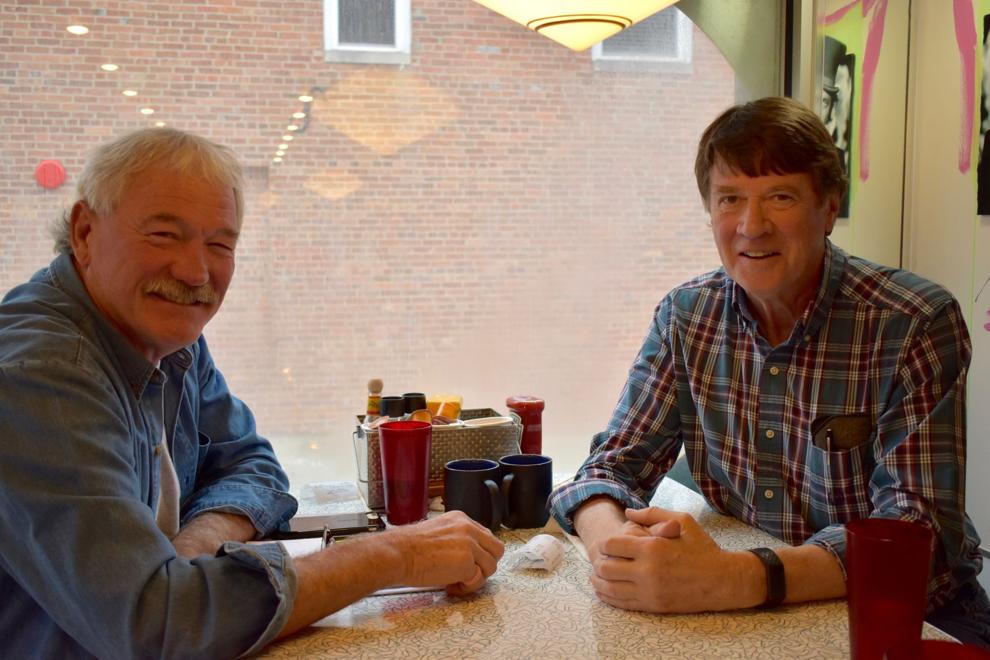 Dillon said that then-U.S. House Rep. Ted Strickland and then-U.S. Sen. Mike DeWine were instrumental in helping the coalition of miners get their voice heard at the federal and state level. At one point early in the process, sometime in 2000, Dillon along with some other miners and AEP/SOCCO officials ended up in the office of Al Gore (then Bill Clinton's vice president). Glen Enslen, 69, former director of employment training for HAPCAP, remembers it this way.
"We're sitting in Al Gore's office in Washington D.C. when Bill was the president," Enslen said. "We pitched it (retraining program) to Gore's chief of staff… Then he picks up the phone, calls the U.S. Department of Labor, and says, 'these people will be over tomorrow; give them whatever they want.' It doesn't get any better than that. That's how we did something that had never been done before."
A big game-changer – and what made the program so unique – was the inclusion of miners' spouses in the program, so they could help make up for the significant loss of the miners' income. Later in the process, even some of the vendors who provided goods or services to SOCCO were included in the job retraining funding.
By most accounts, the program was very successful, according to Tompkins' report. About 441 miners and 112 spouses enrolled in the job-training program; as of the report's conclusion in September 2003, about 176 of those miners had been placed in jobs at an average wage placement of $17 per hour, and 43 of the spouses had been placed at jobs at an average of $10.64 per hour. Tompkins said that program's participation rate, about 54 percent of the affected population, was far higher than the usual participation rate in such programs (around 20 percent). Plus, people were still receiving training even after Tompkins finished his report.
Benefits from theprogram were far-ranging, Tompkins wrote, including significantly decreasing social service costs in the area. He wrote that former coal miner displacements had resulted in increase instances of domestic abuse and substance abuse, higher mental-health and other health service costs, more mortgage foreclosures, and increased terminations of children's college educations.
"The writer concludes that this grant has given people hope that wasn't there before," Tompkins wrote. "(It) involves both miner and spouse in determining their joint lives' outcomes, helps to minimize a sense of powerlessness, provides a greater sense of self within the social system to which affected employees belong, improves the probability of maintaining a living standard equivalent to that before displacement, and keeps the keeps the family unit financially liquid in the meantime."
DILLON HIMSELF participated in the program. The former miner said without a critical math course he took during the program, he might not have passed a challenging exam he needed to pass in order to be certified to work at a nuclear power plant where he worked in the years following SOCCO's closure.
Dillon remained gainfully employed for the next 15 years as a part of a group of employees who worked on power plants across several states. "I'm a maintenance supervisor and a project manager at a nuclear power plant because of that math class," Dillon said.
In terms of other miners' stories, some simply went on to work at other coal mines nearby. However, many others went into other careers: education, business and retail, local government, etc.
Bill Ashcraft, 63, at OhioHealth O'Bleness Hospital's Emergency Department, became a nurse. With help from the program, he attended Hocking College to get his registered nurse degree (RN) after 24 years spent at SOCCO. In an interview at O'Bleness on Monday, he recalled that the transition went smoothly, partly because he was licensed to do EMT work at the Meigs mines when he was a miner. Sometimes, he would be the first responder when an accident happened underground.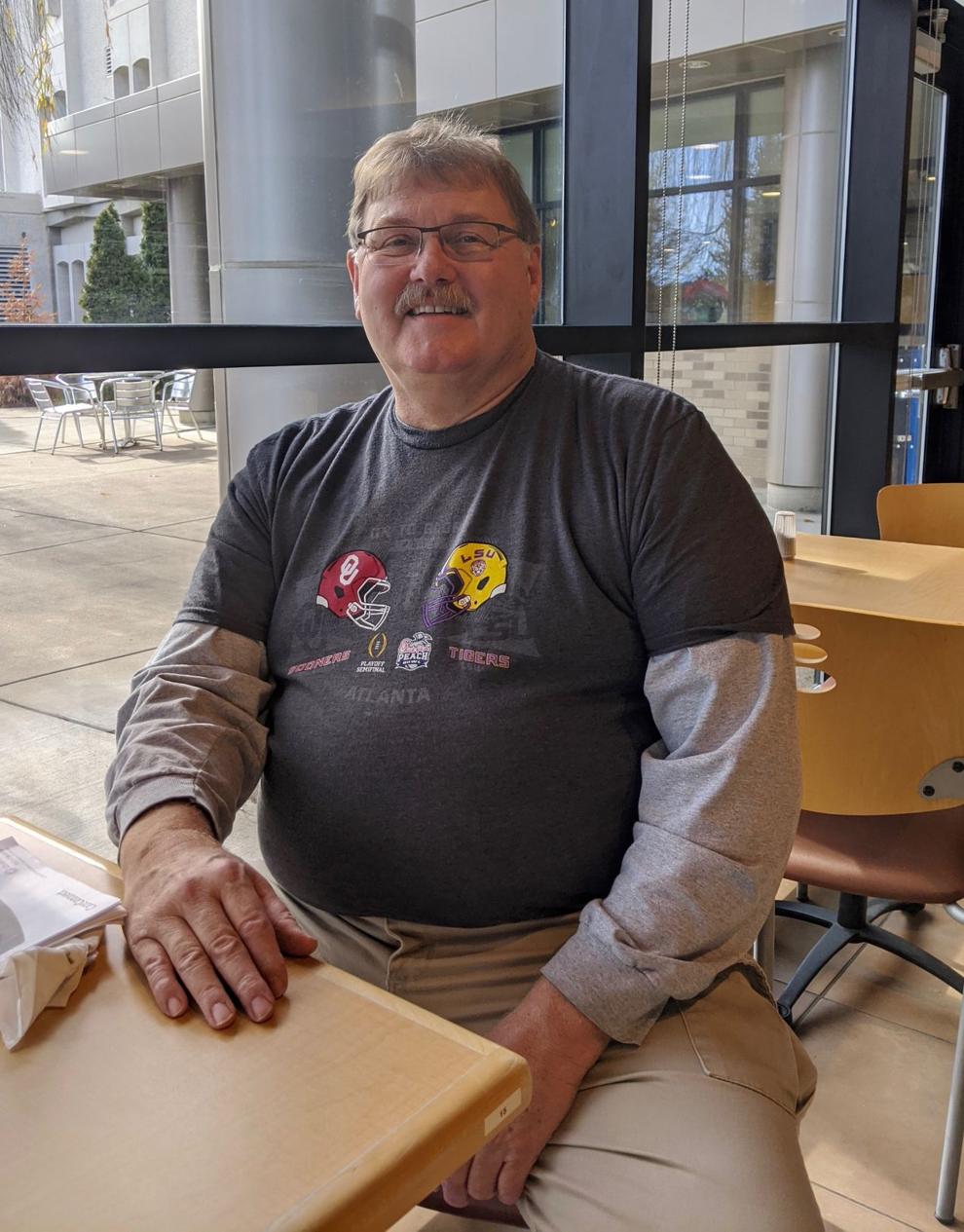 Still, working a nurse is a far cry from some of his former work – drilling into coal seams and inserting dynamite inside, for example, Ashcraft said, so he was thankful for the chance to obtain new education.
While it's not clear that the big SOCCO job-retraining program in its entirety has ever been fully replicated with other coal mines closing in the area, Cheryl Boley, director of Perry County Job & Family Services, noted that similar services are being provided to Perry County and Athens County residents who were laid off at Buckingham Coal last year.
The funding available from the federal Workforce Innovation & Opportunity Act provides about $10,000 in the first year for the former miners to pay for education or job training, Boley said. One of the big similarities with the SOCCO program is that the miners' spouses also can access that funding.
So far, two of those former miners have gotten their commercial driving license degrees from Hocking College and are already looking for employment, and one has obtained a "Road Master" degree from Hocking as well, while six other people are enrolled in training programs, Boley said.
Boley said she hopes that other laid-off miners or their spouses might contact her office at 740)-342-3551 if they need help.