An 1876 composite of the portraits of the members in the Athens County Bar Association hangs in the jury room adjacent to Courtroom A of the Athens County Courthouse. The composite does not include Andrew Jackson Davison; Davison is the only Black attorney to have practiced law in Athens County.
The reason Davison is not in the composite is unknown but one can speculate that it is race based or politically based as he made some bold political decisions throughout his career. Davison's name is also spelled Davidson in many sources; however, research supports the spelling Davison. He signed his name "Davison," which is the most compelling evidence that this is the correct spelling.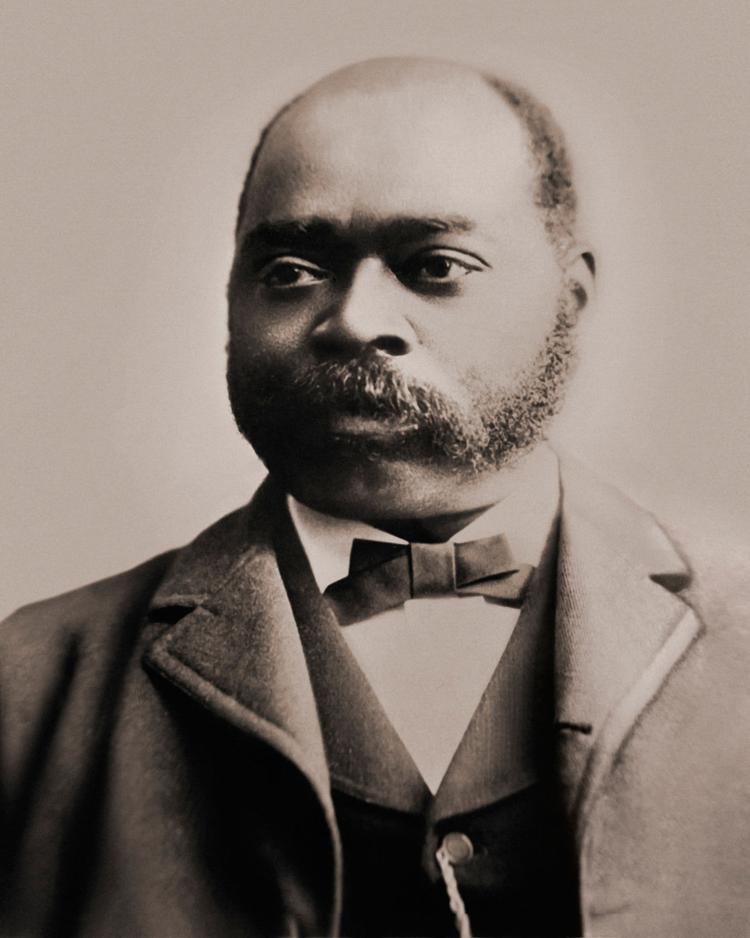 Davison was an enslaved person from Alabama who was brought to Ashtabula County, Ohio, by two Union soldiers after the Civil War. Ashtabula County, in the northeastern corner of Ohio, was settled by New Englanders who developed strong abolitionist beliefs. Davison went from being enslaved, with little or no education, to obtaining a license to practice law. Davison attended two Ashtabula schools, studied under two kind-hearted attorneys, and passed his oral licensing examination. He acquired his license in only eight years.
Davison met and married Eliza Brown in 1873. Brown-Davison had escaped slavery in 1863 and served as a headquarters cook to Gen. George Armstrong Custer during the Civil War. Following the war, she was the famous domestic servant to General Custer until 1869.
Her son John served as a domestic servant for Benjamin Wade, a Radical Republican. In a March 9, 1873, letter to his wife, Benjamin Wade claimed, "A black lawyer known to both of them was responsible for their servant Lize's 'figity' [sic] behavior, and should not be allowed in the house again." This provides evidence that Eliza and Davison met each other and were in contact while in Ashtabula.
Later that year, after marrying, Eliza and Andrew Jackson Davison moved to Athens, Ohio. Davison bought a home on the West Side of Athens on Dean Avenue, now known as West Washington Street. The West Side neighborhood was a mostly African-American residential area. Owning a home was an incredible achievement for a formerly enslaved man because of the racial atmosphere following the Civil War. Most African Americans did not own their own homes at the time.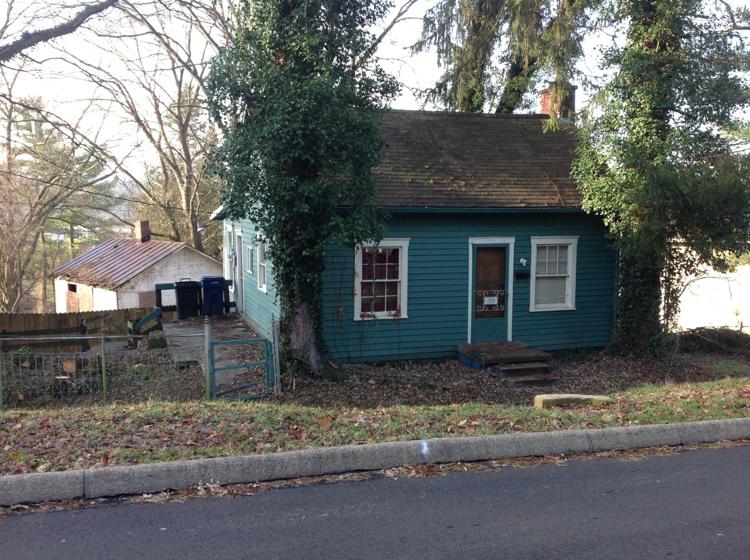 Davison became the first African American to practice law in Athens County and one of the first in the state of Ohio. No records of the Ohio Supreme Court or Ohio Historical Center indicate the admissions dates of African Americans to the early practice of law. According to research performed by retired lawyer William Walker of Athens, Andrew Jackson Davison might have been the second but definitely one of the first five African Americans licensed to practice law in Ohio.
To this day, he remains the only actively practicing African-American attorney in the history of Athens County. He represented clients who were charged with criminal offenses in both Mayor's Court and Common Pleas Court. He handled estate proceedings in the probate court as well as representing parties in divorce cases. Davison's office was initially located in the Norton's building on Main Street, now Court Street. It was later relocated to State Street "opposite E.G. Carpenter's residency" and then to his home on Dean Avenue.
Davison came to Athens as a Republican, which was the party most African Americans joined given this was the party of Abraham Lincoln. The Republican Party generally supported African Americans after the Civil War much more than the Democratic Party.
In 1873, Davison ran for Athens County prosecutor as an Independent. He ran as an Independent because a faction of the Republican Party wanted him to run to create an advantage for themselves. Two Republicans, L.M. Jewett and Charles Townsend, announced their candidacies for prosecutor. Apparently, one faction wanted him to draw votes away from the other candidate, so the one they favored would win. In other words, this faction of the Republican Party used Davison to try to elect the candidate they wanted.
L.M. Jewett evidently withdrew from the race, and Davison lost the election to Charles Townsend. This strategy shows how a faction of the Republican Party may have used Davison for their own interests. 
Sometime between 1876 and 1878, Davison moved to the Democratic Party. This caused the Republicans to feel that Davison was a traitor; some even compared him to New Testament villain Judas because he abandoned their party to join the opposing one. 
Though Davison had some support from the Democratic Party, their party ideology was not supportive to African Americans. Nonetheless, Davison had several reasons for switching parties. He may have realized that the Republicans had used him when he ran as an Independent for Athens County prosecutor. Also, Davison and other African-American Republicans felt that they were poorly represented in the Republican Party. Finally, Davison heard that the Democratic Party had begun to be more politically accepting of African Americans. For these reasons, Davison felt he might have a better chance as a politician in that party. While in the Democratic Party, Davison spoke on behalf of many statewide candidates. He was an excellent orator and was utilized statewide as a speaker for the Democratic Party. 
Davison was given a patronage job working as a porter in the toilet facilities at the Statehouse in Columbus by the Democratic Party. Upon Davison's appointment, Charles E. M. Jennings, a Republican and editor of the Athens Messenger, in a Jan. 10, 1884 article wrote, "So this colored political Judas and apostate to his race has at last got his thirty pieces for his merccnary treacherv [sic]." In other words, Jennings said that Davison was a traitor to the Republican Party and was finally getting what he deserved.
This patronage appointment was an insult to Davison because he was a practicing attorney who had been given what would be considered a humiliating job for a credentialed lawyer. This was most likely due to his race. Though this job was an insult, Davison accepted the position and faithfully performed this job, giving us insight into his character and perseverance to make his way in post Civil War America.
Being porter at the Statehouse was not Davison's only patronage job. In 1889, he was also offered and accepted a position in the folding room of the government printing office in Washington, D.C., which also did not reflect Davison's abilities and education. His last known patronage position was offered in 1891. He served as a janitor for $720 per year.
In 1899, Davison was considered for Athens County prosecutor, but was not nominated because he was not supported in the northern portion of Athens County. Hugh Gormley, the mayor of Glouster, stated, "If they shouldn't vote for a white man, they would not vote at all." This illustrates how many Democrats were racist and discriminatory to Davison despite his party loyalty and affiliation.
Davison offered to run for Athens County prosecutor again in 1905, but he was not nominated. The Athens Messenger wrote in a June 22, 1905 article that, "None seemed to be eligible as a candidate for prosecuting attorney, but Hon. A.J. Davison and the day was too warm for a Democratic Convention to nominate a colored man, so the office was left vacant." The Democratic Party would rather nominate no one than nominate an African American.
Despite the many obstacles and challenges faced by Davison, in 1908, he ran for Athens County prosecutor once more. He was nominated by the County Democratic Party, but a faction of his own party at the convention made an effort to endorse I.M. Foster, the Republican candidate. Davison seemed to be disliked by all parties; even factions of his own party would not vote for him. Davison was also a candidate for Athens Township justice of the peace in 1882 and 1911. Both times he was one of four independent candidates. He lost both times.
Eliza, Davison's wife, died in 1912. Her death was nationally reported, honoring all of her achievements. Eliza is buried in the West State Street Cemetery.
In 1917, Davison became destitute and started living in the Athens County Infirmary where he would die 10 years after Eliza in 1922. Davison's death was sadly not recognized with a celebration of his life and accomplishments as his wife's death had been. Andrew is also buried in the West State Street Cemetery, though not next to Eliza. He lies in rest in close proximity to his wife. He did not have a gravestone until one was placed by William Edwards Peters.
William Edwards Peters, known as W. E. Peters, was an attorney, surveyor and historian. W. E. Peters is known for putting gravestones on people's graves who did not have one but deserved one. On Davison's simple gravestone, he inscribed, "1847. Aug. 24, 1922. Andrew J. Davison Lawyer. Colored. Husband of Eliza Davidson [sic]. W. E. Peters." W.E. Peters clearly believed that Davison was noble and remarkable enough to be memorialized properly. It was this gravestone that sparked local lawyer William Walker's interest and research into Davison's life.
ANDREW JACKSON DAVISON, not honored during his life as he should have been, has captured the hearts and admiration of the Andrew Jackson Davison Club of Athens Middle School. His accomplishments speak volumes about the kind of man Davison was but also his failures that were no fault of his own. Despite the never-ending obstacles such as being disrespected by both political parties, he never ceased to persevere. With this bravery and persistence, he was able to prevail and continue to fight for a political place.
In his life, he broke many racial, societal, political and educational barriers, including being the first and only practicing African-American attorney in the history of Athens County. Davison also owned his own house and was an incredible and respected orator. Every time Davison ran for Athens County prosecutor, he lost, but he never stopped trying to find his place in post Civil War America. Many times in his life, Davison proved that he deserved to be recognized and honored, due to the remarkable person he was.
The Andrew Jackson Davison Club hopes the community recognizes that Davison should be honored and will join us at Athens Middle School at 6 p.m. on Tuesday, Feb. 18, for a Black History Month event in our auditorium. Mr. Davison's portrait that will hang next to the 1876 composite in Courtroom A will be unveiled. Jessie Roberson of Ohio University's College of Business will be the keynote speaker. Otis Cochran will have a special performance and much more. A reception will follow in the cafeteria. The community is also welcome to witness the portrait being hung at 2:30 p.m. on Wednesday, Feb. 19, in Courtroom A.