The Athens City School District's superintendent said Tuesday that West Elementary is safe to occupy, a day after he sent an email to parents warning them that the district mistakenly used a full-strength disinfectant – which should have been diluted, but wasn't – to clean the school amid concerns over flu season.
Supt. Tom Gibbs wrote in the Monday evening email that potential symptoms of extended exposure to the disinfectant – Hillyard's Q.T.3 cleaning product, with several kinds of ammonium chloride listed as active ingredients – include red or otherwise irritated skin, headaches and nausea.
"The members of our team are very concerned this error was made," Gibbs wrote. "Please accept our sincere apologies. We are in the process of wiping down all surfaces tonight to assure no additional exposure is of concern for school tomorrow."
Gibbs said in an interview around noon Tuesday that he was aware of at least four cases of children with "relatively minor skin irritation" symptoms related to exposure to the disinfectant.
However, Gibbs said Tuesday that after consultation with the Athens City-County Health Department and Hillyard, the Missouri-based manufacturer of the product, he believes the School District did everything necessary to ensure the school building was safe for school Tuesday, including washing all surfaces that were sprayed with the disinfectant.
The School District's actions, according to a letter issued to parents Tuesday afternoon, included:
• "Contacted Hillyard to determine clean-up procedure."
• "Notified families to make sure they were aware they should monitor for symptoms."
• "Followed the cleaning protocol prescribed by the manufacturer."
• "Called poison control to determine if any other actions were necessary."
Gibbs added that the School District uses "chemical sanitizer and food-safe sanitizers for cleaning" on a routine basis.
"However this product was a more potent chemical disinfectant," Gibbs wrote. "I have directed my maintenance supervisor to no longer use this particular product."
Jack Pepper, administrator for the Athens City-County Health Department, said Tuesday afternoon that from what he understands from the disinfectant's manufacturer and the School District, the West school building is safe to occupy.
He added that the Health Department had sent staff to West Elementary to conduct further testing for the presence of the disinfectant Tuesday afternoon. He said the Ohio EPA and other partners are providing aid to the Health Department on this matter.
Pepper said later on Tuesday afternoon that the department's test strips – which he noted are "very rudimentary" tests – found that in most of the "high-traffic" areas of the building, the disinfectant's residue was at or below 200 parts-per million, which is the "standard benchmark for sanitizing dishware." Still, he said the Health Department recommended that the district conduct another "wipe-down" of the surfaces in the building after school Tuesday, and gave the school contact info for the Ohio Bureau of Workers' Compensation, which he said can perform further testing of the building.
Two parents told The NEWS Tuesday morning that they were keeping their children home from school until they could get further assurance on the safety of sending them back. Other parents expressed concern about the incident on social media Tuesday morning as well. Through Wednesday, The NEWS' print day, the school building had remained open this week.
Gibbs wrote in his initial email that all families are encouraged to wash their children's backpacks, clothing and other items that they took to school on Monday. He also encourage the parents to have their children take a shower and rinse any red/irritated areas for at least 15-20 minutes, and keep a look-out for any other symptoms.
"Do not hesitate to seek medical treatment if needed," Gibbs wrote.
Megan Macartney, an Athens resident with two children attending East Elementary, said Tuesday that she was keeping her children home until a third party could verify the safety of the school.
"Yesterday my son was made to 'wipe off the sticky stuff' on his desk," Macartney said in a brief interview over Facebook Tuesday. "And that his classroom smelled bad, so the teacher opened the window. His teacher was also not aware of the situation until later. He told me that he 'sat in sticky stuff,' and when he went to get in the shower, I noticed that his backside was very red."
Suzanne Mitchell, the mother of a third-grader at West Elementary, similarly said Tuesday that she was keeping her daughter home. She said Tuesday afternoon, after Gibbs' second communication, that she was still planning to keep her child home because she was not convinced that the building had been adequately washed down to remove the disinfectant.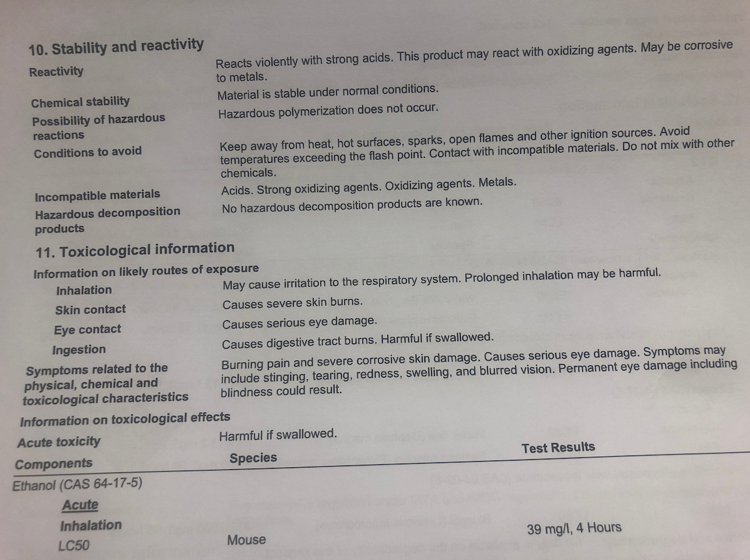 Gibbs added in his first email that if anybody or their child has been negatively impacted by the situation, they should contact him at tgibbs@athenscsd.org to "share with me the description of the injury/illness and any treatment sought."
Gibbs had told The NEWS on Tuesday that a "miscommunication" occurred with staff, and the disinfectant was not "properly diluted" with water as it usually is.
Gibbs said the response recommended by the manufacturer was to "take soapy water" and wash the surfaces hit by the disinfectant, then wipe the area down and dry it off.