ReUse Industries, the Athens-based nonprofit that runs the MakerSpace, Thrift Store, Tool Library and other local recycling and upcycling ventures, is experiencing serious financial struggles and may be on the verge of shutting down, according to sources close to the organization.
So far, however, there's been no formal announcement of imminent closure, or acknowledgement of financial or other issues the nonprofit may be facing. And one source suggested that efforts are under way to try to salvage one or more parts of the overall ReUse operation.
ReUse Industries board member Brian Vadakin, designated as a spokesman for the board, said Friday afternoon, "The organization is in the process of determining its next steps forward at this time. That's all I can say."
Asked whether ReUse and its affiliated ventures are closing down, he said, "I can't give that now." He also declined to say whether the nonprofit is experiencing money issues.
"The board of directors… we have been meeting every day this week trying to chart the next steps. When we have that a little more solidified, I'll be happy to share that information," Vadakin said, adding that the board was planning to meet tonight (Friday).
One informed source told The NEWS earlier this week that a family member who's a member of the MakerSpace on West Union Street, had received calls from two other members "who stopped by there today (Wednesday), saying 'Athens MakerSpace is closing in a few days, so make sure to pick up your stuff.'"
An employee of ReUse Industries on Thursday told The NEWS that the nonprofit, as well as MakerSpace and the other ventures, likely were closing down, though he understood that efforts were afoot to try to salvage some of the operation.
As of Friday afternoon, the ReUse Industries and Athens MakeSpace website and Facebook pages seemed like business as usual, with no announcements of changes in activities or services. One of the more recent posts on the ReUse Facebook page, from Jan. 24, states, "Because we are moving locations to a few doors down at 751 W. Union St., we will be closed beginning Saturday until further notice. There will be more space and more inventory. Please help us spread the word by sharing this post!"
Under that post is an unanswered comment stating, "I heard MakerSpace was closed. What happened?"
The NEWS will add more information to this account once we get it.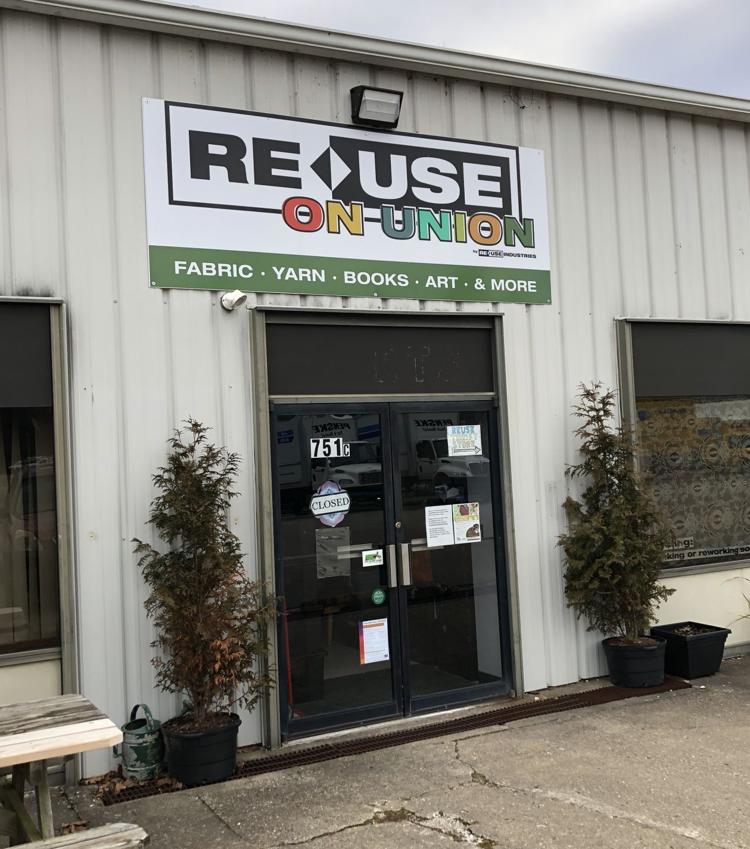 REUSE INDUSTRIES GOT ITS start in 1994, according to information on its website, "when a committee of community volunteers (was) pulled together by Rural Action to establish an 'Ultimate Recycling Center' with a sustainable economic development mission: to promote, support, sponsor and conduct economic development activities, including research, job creation, job training and business development, that utilize waste and discarded resources."
Its mission, according to the ReUse Facebook page is "to promote, support, sponsor and conduct economic development activities, including research, job creation, job training and business development, that utilize waste and discarded resources."
ReUse for many years operated a facility on U.S. Rt. 50, west of Albany, where people could donate reusable furniture, housewares, toys, electronics, office supplies, building materials and more and/or buy restored versions of those goods, all with the intention of diverting reusable goods away from the landfill and boosting local economic development
ReUse Industries expanded into Athens with the establishment of a Thrift Store on Columbus Road in 2001. More than a decade later, in 2012, according to its website, "We developed a more ambitious strategic vision, many new partnerships, and a set of new programs focusing on making and fixing: the Reuse Tool Library, FixerSpace, Fix-It Workshops, Upcycling and the annual Appalachian Ohio ReUse Competition. In 2014, we decided to develop a makerspace and got to work on that, ultimately selling our original property near Albany to make Athens MakerSpace possible.
"We finalized a business plan and secured a makerspace site in 2016, followed by facility design, renovations, further resource development and tool acquisition leading to the establishment of Athens MakerSpace in 2018," the ReUse website continued. "Along with improving our existing store on Columbus Road in Athens, we also launched a new store in Athens (ReUse on Union) and a new online store (Athens FabMaker on Etsy) to help support the makerspace and further our sustainable economic development mission."