An Athens County grand jury indicted a Heath, Ohio man on three felony charges last week in connection with an incident in the Glouster area where he allegedly stole a pizza delivery driver's car, and struck the driver with the car (the driver came away with light injuries).
Cleo Conley, 54, was indicted on charges of aggravated robbery, grand theft of a motor vehicle and felonious assault last Wednesday, according to a news release from Athens County Prosecutor Keller Blackburn. Conley as of Sunday was incarcerated at the Southeastern Ohio Regional Jail.
Cody Carroll of Glouster, a driver for Little Italy Pizza, told The NEWS that the night of the incident – New Year's Day – was his first on the job. He was driving his girlfriend's jeep. By the time Conley had placed his order for a "small cheesy bread," Carroll said, it would be one of his last two deliveries of the night.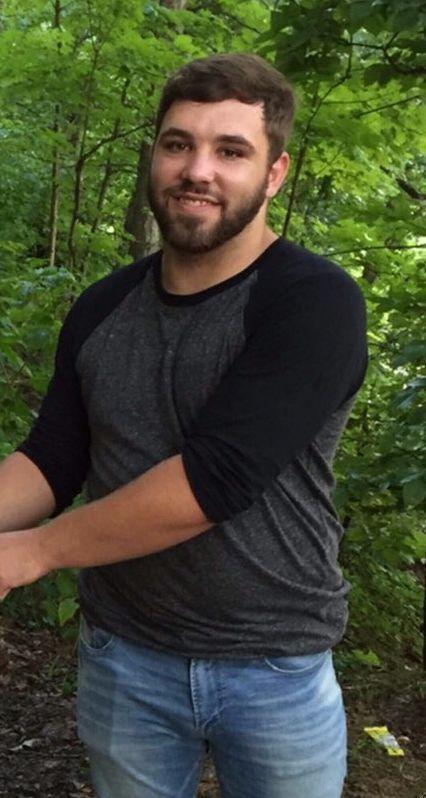 Carroll pulled up to the address Conley provided on rural Red Dog Road, near Jacksonville (apparently Conley's friend's address, according to the release from Blackburn's office), and stepped out of the car, leaving it running because, Carroll said, it was around 5 degrees outside that night.
"I got to the house, and this guy (Conley) came out from the trailer next door… and said, 'I think it's that house over there,'" Carroll recalled. "I said, 'thanks'… and started walking up to the house I was (apparently supposed to be) delivering to. It had no lights on and a generator running on the porch. I was like, 'What the heck am I getting into?'
"I knocked on the door, and nobody answered. I was about to turn around to go to the car… when I saw the dome light (on the jeep) come on."
Carroll said that he started running to the jeep, which Conley had climbed into. Carroll ran into the middle of the road in an attempt to stop Conley from driving away with the jeep, but he said Conley accelerated the vehicle at him.
"He didn't even try to swerve to miss me or stop or anything; when I saw him get close to me… I jumped," Carroll recalled.
Carroll – who was a former defensive lineman with the Trimble High School football team – landed on the vehicle's front, hitting the windshield and rolling onto the roof, but managing to grab hold of the luggage rack on top. He alleged Conley then proceeded to drive for about a mile, speeding along the dark country road, trying to swerve to knock him off the roof.
"I don't know if he thought he knocked me off or not, but he turned onto Hunter Road, about a mile (away)… and got out, I don't know if it was because of the windshield was busted or what, but he got out of the car and took a minute," Carroll said. "I creeped up on top of the jeep… and I tried to jump off and tackle him, but I missed really bad, and he ran. I tried to chase him but it was so icy I slipped."
Carroll noticed when he got back into the car that Conley hadn't stolen anything inside the jeep, but had left a small baseball bat inside.
"I was thinking that even if I did shut my car, he had full intention of hurting me, so I'm kind of glad; it could have been a lot worse," Caroll added.
Caroll said his first call was to his girlfriend (who is pregnant with their first child), and told her through tears that he had busted the windshield in her car, and about the incident. He then called the police, who tracked Conley to a nearby friend's house and arrested him.
CARROLL WAS  taken to OhioHealth O'Bleness Hospital by his girlfriend and her parents soon after the incident, where he received an X-ray scan (which didn't reveal any serious problems). Carroll said he didn't feel like he was seriously injured in the incident outside of being sore, although his doctor cautioned him that he could have a minor concussion, so he's been taking things easy since. His first day back on the job at Little Italy was Wednesday, Jan. 10.
Since the incident, Carroll said he has been contacted by a member of Conley's family, who apologized profusely to him and tried to distance the family from Conley.
Conley, whose town of residence is Heath in Licking County, is awaiting arraignment in Athens County Common Pleas court on Jan. 17.