Heisman Trophy winner Joe Burrow broke or tied numerous college football and bowl game records Saturday, while leading his LSU Tigers to an easy win over Oklahoma in the College Football Playoff semifinal.
Athens High School graduate Burrow did the vast majority of his damage – including seven touchdown passes and one rushing TD – in the first half of the Peach Bowl in Atlanta. Throwing for 493 total yards (and 403 in the first half), Burrow sat out much of the second half after the game was clearly in the bag. LSU won 63-28.
LSU will meet Clemson Jan. 13 in a battle of the titans after the Tigers beat Ohio State 29-23 in a closely fought contest Saturday evening.
Numerous times during LSU's game, ESPN's cameras found Burrow's parents, Jimmy and Robin, cheering in the stands. The family lives in The Plains.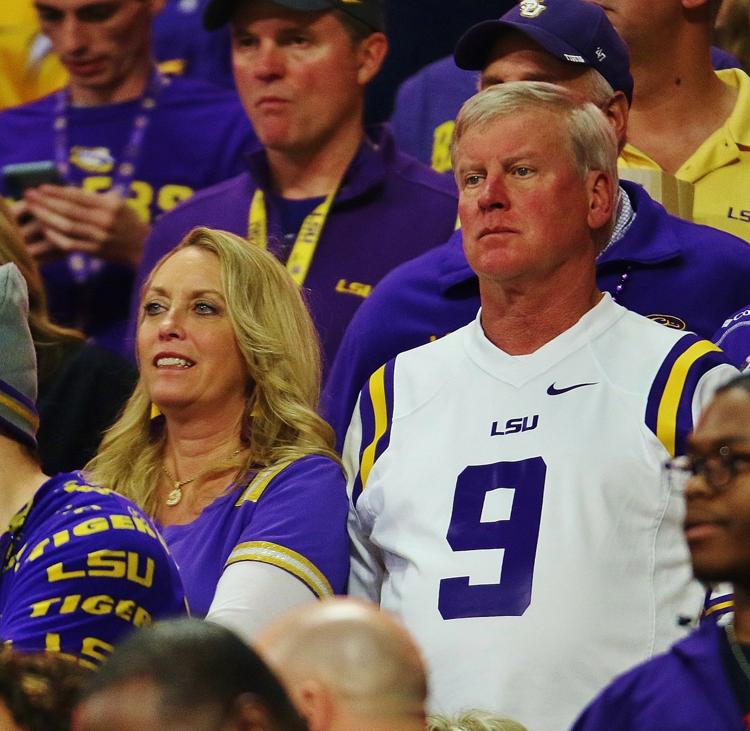 In the victory over Oklahoma, Burrow set the record for passing touchdowns (7) in a College Football Playoff game, as well as the most TDs a player has been responsible for (8).
Early Saturday evening, Sports Illustrated posted a story about the game, declaring in the lead paragraph that Burrow "had finished one of the greatest halves ever played in the history of college football."
Among the many other records that Burrow broke or tied, he set an LSU record for most passing TDs in a game and a Peach Bowl record for most passing touchdowns. He tied a record for the most passing TDs in a bowl game, and broke the record for the most TDs (both passing and rushing) ever in a bowl game.