Former Buchtel Mayor John Sullivan, 90, started working for a coal mine near his hometown when he was 16 years old, cutting posts for the mine to use in its operations.
Buchtel was a lot more vibrant back then, like many other small towns across southeast Ohio, with a coal mine and other industry operating in and around the village. Sullivan recalled that the once-bustling town had four bars, two big grocery stores and a local opera house, among other amenities.
This is part three of an Athens NEWS series about the legacy of coal mining in Athens County and in the surrounding area. You can find part one here and part two here.
Now, the sleepy little village (population 640, Sullivan says) located just north of Nelsonville doesn't have much going for it outside of being the location of Nelsonville-York High School (which technically is in Nelsonville), two churches, a Marathon Gas station and a few other small businesses.
Sullivan recalled how Buchtel has changed, as well as his life story as it intertwined with the region's mining history, in recent interviews at the Buchtel mayor's office and a museum across the street dedicated to the Millfield mine disaster. We'll have more on that tragedy later in this story.
For now the tale begins with Sullivan as a young man, cutting posts for the mine just outside Buchtel. After getting tired of the grind of hard labor in his hometown, Sullivan made an impulsive decision that many young men made in those days – to join the military.
Sullivan served for more than a year with the U.S. Army in the Korean War, operating as a tank driver in the 32nd Infantry regiment known as the "Queen's Own Buccaneers," Sullivan said, so named in 1916 by the last queen of Hawaii, Liliuokalani. To make a long story short, Sullivan ended up surviving the war and earned three major battle stars and a variety of other citations for a total of 15 medals."It was pretty scary; I'm lucky to be here," Sullivan said.
After he got back from serving in the military, Sullivan returned to Athens County and took on a variety of jobs in the region for roughly two decades. He worked at a packing company; an ice delivery and storage business; a clothing and fabrics production company; and eventually for a hydraulic pump production company.
It wasn't until the mid-'70s when Sullivan got back into the coal-mining business, when he started working at the Southern Ohio Coal Company (SOCCO) in Meigs County, like many others in the region. With his skills as a certified welder and electrician, he got hired on as a section mechanic, though he warned the company that if he didn't like the job after a week, he'd "walk out."
Sullivan ended up liking the job so much he stayed for roughly 20 years. Recognizing his skill-set several years in, the company and the local "vocational school" – likely Tri-County Joint Vocational School – persuaded Sullivan to come in as a teacher at the school to train new miners for the job at some point in the 1980s – that was despite his own protests.
"I said '... I don't want to do no schooling up there,'" Sullivan recalled. Eventually, he said he relented after being promised better pay.
Outside of teaching others about the trade, Sullivan continued regular work at the Meigs Mines until April 1990, when Sullivan, 61 at the time, had both of his legs broken in an accident in the mine where he worked.
Sullivan recalled that he was down in the mine when a miner who was "untrained" on the machine he was driving – a hauling motor which brought supplies in and out of the mines – crashed it into Sullivan after a sharp S-curve, shattering the bones in his ankles and blowing out his knees (and injuring several others).
"Man, he hit us," Sullivan recalled. "It hit right where my feet were."
The week after it happened, that same miner apparently had another crash; after that, he was taken off the machine, Sullivan said.
Sullivan's injury is just one example of the dangers that coal miners experience in the business, though there have been marked improvements since then, and many more since the early days of coal mining in the U.S. in the 1800s and early 1900s.
Jim Tompkins, former vice president for SOCCO, said in a recent interview that anybody who looks at the track record of the company for the incident rate of accidents would see that SOCCO – and other mines operated by AEP – led the country in terms of mine safety. 
THE LARGEST AND most tragic local example of how dangerous the mining business at the time came on Nov. 5, 1930, when an explosion at the Sunday Creek Coal Company's Poston Mine 6 in Dover Township in Athens County killed 82 men. It was, and continues to be, the worst mine disaster in Ohio history. (You can find a short documentary by local filmmaker Burr Beard on the Mine Disaster here for more background.)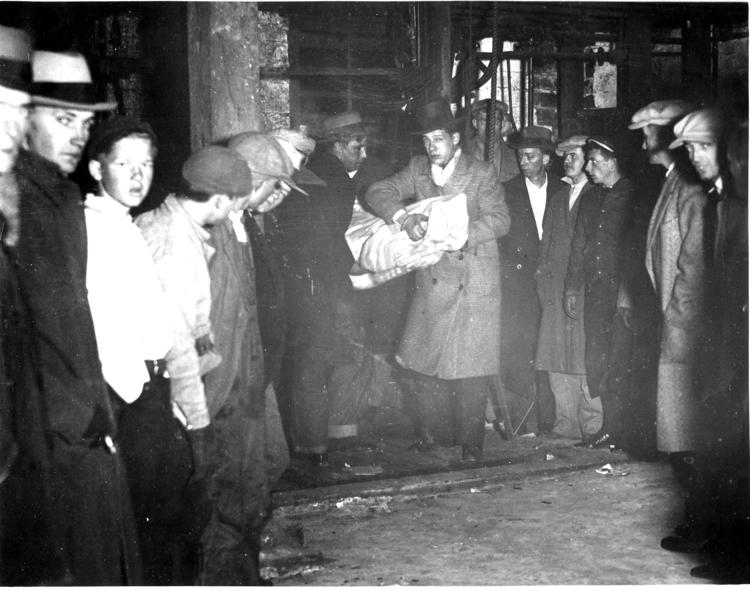 Sigmund Kozma, 97, was the last survivor of the Millfield mine disaster when he died in his Athens home in January 2009.
He had five children, three of whom – all daughters – still live in Athens County. Those daughters spoke with this reporter in late December about their father.
After the disaster, Sigmund Kozma worked for the rest of his life as a carpenter, employed for quite a few years as a carpenter in Ohio University's trade union. Similarly to Sullivan, he went into the U.S. Army, but not until after the mine disaster. Also like Sullivan, he was a young boy – 15 or 16 – when he worked at the mine in Millfield, said his daughter Anne Bumgardner, 71. Kozma lost his best friend in the explosion.
"He did not talk much about it because I know his best friend was killed there," Bumgardner recalled. "They were just kids… His friend's father and uncle were killed. He had a lot of survivor's guilt because he always said, 'well, I wonder why those guys all died but none of us did.'"
Bumgardner and her sister, Nancy Kidd, 75, said that Kozma didn't carry much anger about the incident. He was a gentle man, they said, who was very active and enjoyed painting and whittling.
Like Sullivan, Kozma's daughters recalled that Millfield – where Kozma was born and where they were raised – has lost a lot of vibrancy since they were children. 
MOVING BACK TO John Sullivan's story, after he broke his legs, the former miner said he struggled with SOCCO management in order to get a fair workers' compensation reimbursement to pay for the surgery and other medical costs he'd incur for the rest of his life.
"They didn't want to give me nothing for my knees," Sullivan recalled.
Eventually, Sullivan said he raised enough hell with the company – and got a decent lawyer from the Ohio Bureau of Workers' Compensation – that he started to get his checks.
In the time since, Sullivan has lived a quiet life in Buchtel, joining the village's council and serving as mayor for years up until last year when he did not run for re-election.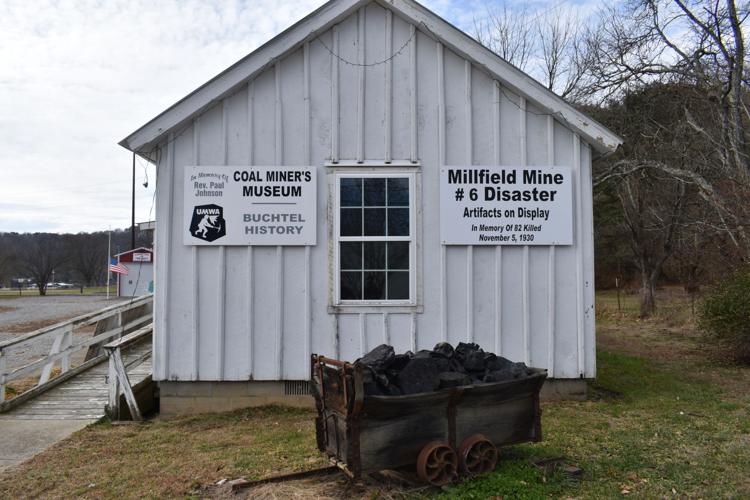 Another pursuit of Sullivan's in recent years – which unites his story with the story of Kozma – is that Sullivan, along with several other local residents, has helped build a coal-mine history museum with a big Millfield mine disaster exhibit at 17711 N. Akron Avenue in Buchtel. That facility is open upon request, and anyone interested in stopping by can call Sullivan at 740-753-3036 or Rodney Galentin at 740-753-3445.