UPDATE 2/18/2020: Bennett vowed on Twitter Monday night to return to Ohio University's campus with "an army of gun owners for an open carry walk through campus."
While OU has a ban on concealed-carry of firearms on campus, Ohio is a state that largely allows open carry of guns in public areas. Armed open-carry activists from out of town did walk down the part of South Court Street that abuts campus during the International Street Fair (and through several OU parking lots) in April 2017, without being stopped or arrested. The NEWS will reach out to OU for a response when possible today. The rest of this article as it appeared on 2/17/2020 is below.
Bennett, accompanied by a towering bodyguard and members of her conservative activist website Liberty Hangout, said her entourage dropped by OU on Presidents Day to film a video asking students "trivia" questions related to the holiday.
Instead, Bennett was barraged by students demanding that she leave town, with some throwing rolls of toilet paper at her in apparent reference to a viral rumor suggesting she defecated herself at a Kent State University party while she was a student. Others pushed into the fray to give Bennett hugs.
"It seems like the most liberal college in Ohio is also the most intolerant, the most disgusting, and the most horrific when it comes to diversity of opinion, and that's what we're showing here today," Bennett said.
Because of the protest, she added, the video will no longer be about Presidents Day trivia. Instead, it will vilify the protesters and her political opponents.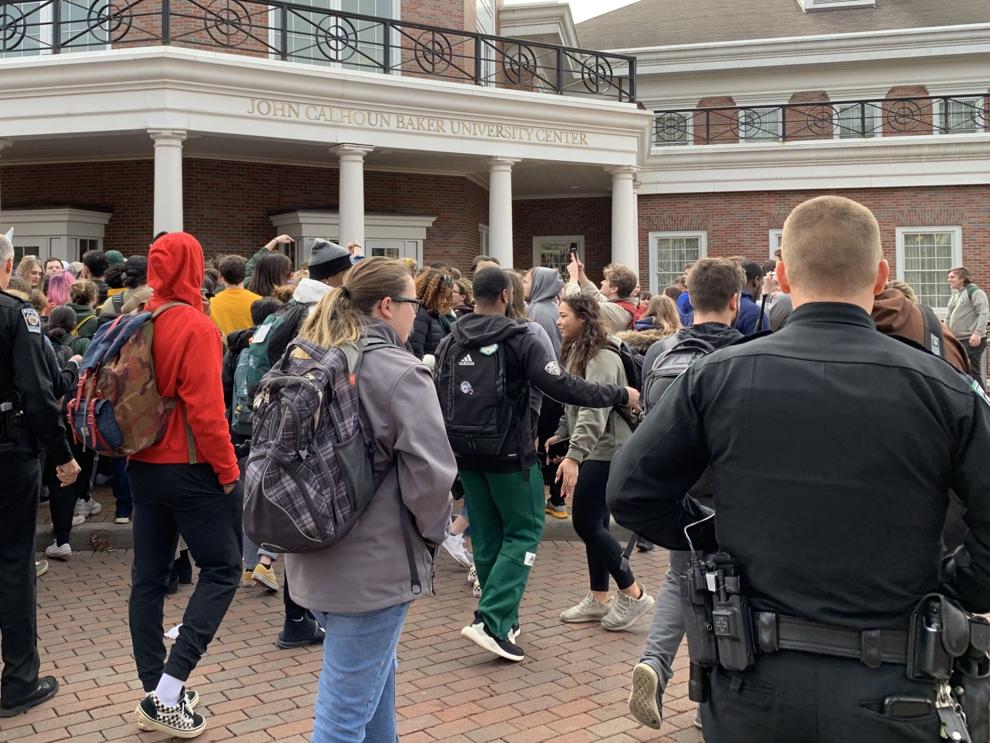 The crowd surrounding Bennett traveled with her from outside Baker Center's fourth floor, down the building's escalators, through West Green, and then returned to the ground level of Baker Center where Bennett's bright orange Ford truck, outfitted with an Iron Cross Automotive bumper, was parked nearby. 
She and her cohort loaded into the truck and left campus less than two hours after arriving.
After Bennett left with her group, she tweeted, "This is what happens when a Trump supporter goes to a college campus. Leftists at @ohiou started a riot when @Joelpatrick1776 and I showed up, and the @oupolice let it happen. I think @realDonaldTrump should strip funding from universities like this that harbor terrorists."
The OUPD, asked about the tweet, pointed to a statement it shared early Monday evening on Twitter, noting that the incident did not escalate to the level of a "riot."
"There was strong language, and allegations that that some unknown person(s) in the crowd splashed water, but there were no reported injuries or violence, and no one was arrested during the incident," the OUPD statement read.
The police agency added that Bennett did not give the police agency notice prior to her visit, which could have allowed the department to "plan staffing levels," although Bennett would not have been required to do so.
"I kind of feel like she just came here to get this reaction," said sophomore Liam McSteen. "I think it's just kind of attention-seeking behavior. I don't know if she thinks she's going to change anyone's mind out here."
The Ohio University Police Department had a major presence at the protest to ensure all parties' rights were protected, and officers did not ask Bennett to leave, Lt. Tim Ryan said.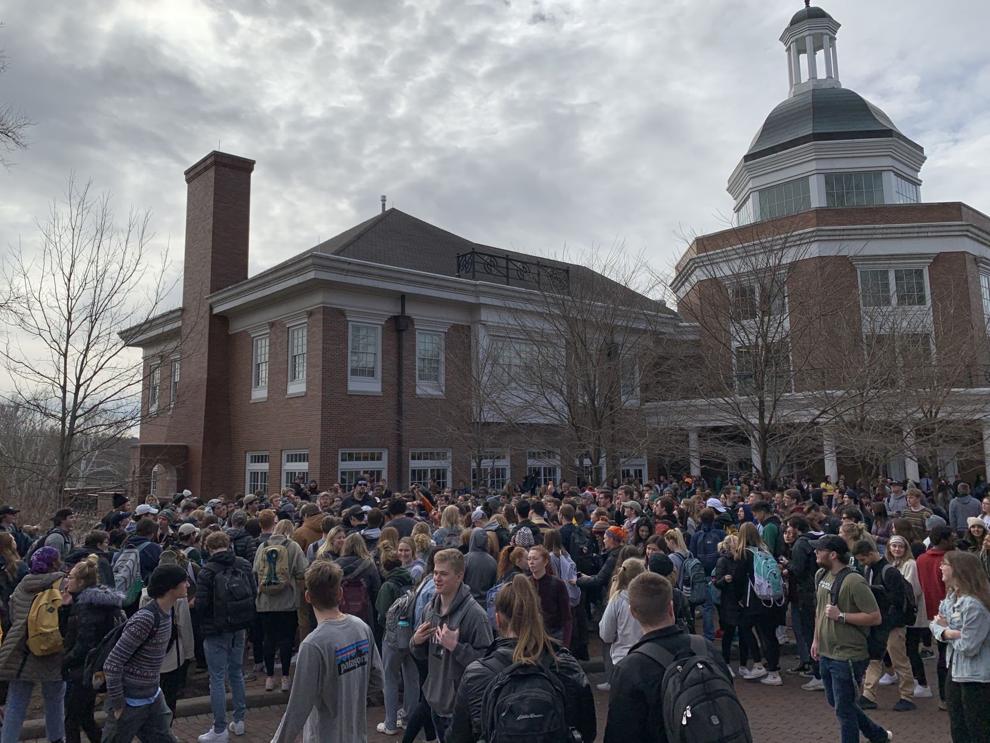 In recent years Bennett went from a viral open-carry activist to a nationally known conservative media figure famous for creating internet videos where she primarily prods college students about social and political issues.  She was not openly carrying a firearm this afternoon.
She is also a contributor for Infowars, a highly controversial far-right media network known for promoting misinformation and conspiracy theories about events like the Sandy Hook Elementary School shooting.
"Ohio University is committed to fostering an atmosphere that allows the free and peaceful exchange of diverse thoughts and ideas," said Carly Leatherwood, an OU spokesperson, in response to the afternoon's events. "The university urges its community to respect the rights guaranteed to all under the state and federal constitutions."
The New Political staff writer Nolan Cramer and Athens NEWS Associate Editor Conor Morris contributed to this report.