The Department of Biological Sciences at Ohio University donated at least three car-loads of desperately needed personal protective equipment to OhioHealth O'Bleness Hospital in Athens earlier this week.
Tuesday morning, Andy Tucker, teaching lab coordinator in the department, and assistant professor of biological sciences Nathan Weyand delivered the medical supplies to the loading dock of the hospital in their SUV and car, respectively. Tucker said they had at least another carload to deliver on Wednesday.
The equipment included various sizes of gloves and many boxes of disposable gowns, along with a limited amount of face masks. "I wish we had more (of the masks) because that's what we keep hearing about, right?" Tucker said.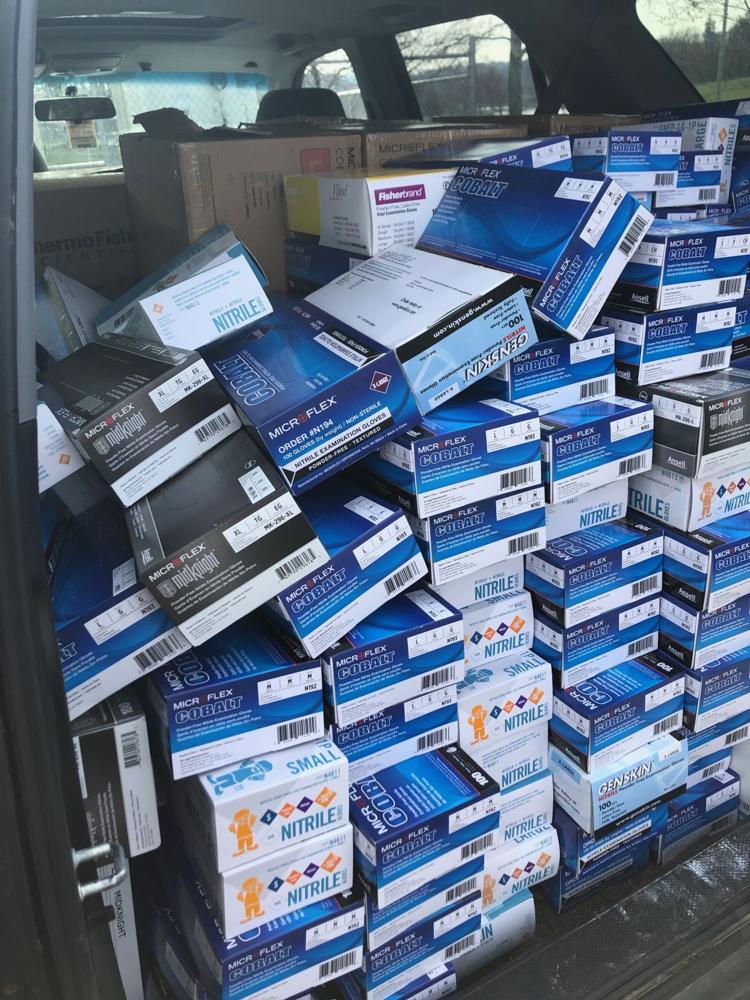 "It would just be collecting dust (at OU) when it's desperately needed here," he added. "Some of it's from research labs that have slowed way down if not stopped completely. Some from teaching labs and …. biology labs."
Weyand said that when faculty in the Biological Sciences Department began donating materials, he reached out to a student in his biology class, who works at O'Bleness, to see if they could use some supplies. "So she put me in touch with a supervisor, and that's how we arranged delivery today," he said.