After declining attendance over the last several years, Number Fest – the major college music festival held just outside Athens every year since 2004 – has come to an end.
The music festival was a staple for party-hungry Ohio University students throughout much of the last two decades, starting out small in a ridgetop field on Stagecoach Road outside Athens in 2004 and growing considerably in the time since.
The festival became controversial in its later years due to the impact it had on the city of Athens and nearby neighbors to the festival, with local residents complaining vociferously about traffic, trash and bad behavior from intoxicated partiers.
Starting with Number Fest's seventh incarnation, the festival began to draw major hip-hop and electronic acts, often before they became huge. Just some of the big Number Fest artist alums include Mike Posner, Kendrick Lamar, Diplo, Wiz Khalifa, Machine Gun Kelly, and Schoolboy Q. With that growth came a move to a more permanent location in a field dubbed The Venue of Athens, located off Ohio Rt. 56, a few miles west of Athens.

Festival founder Dominic Petrozzi, an OU alum and festival partner with Columbus-based Prime Social Group, said in an interview today (Monday) that it's been "a hell of a ride."
"I'm very proud of what we built," Petrozzi said.
Petrozzi said the festival struggled in recent years to bring in as many attendees as it once did, something he chalked up to a variety of factors: A change in the culture at OU and among its students (with less encouragement of binge drinking from many different sources, which Petrozzi acknowledged is a good thing); the change from semesters to quarters at OU, which pushed Number Fest back into April, when weather is often rainy and cold; and Prime Social Group's growing portfolio of other music festivals and endeavors (PSG also runs Breakaway Music Festival in Columbus and five other cities).
Plus, Petrozzi said that he and his partners always wanted to keep the festival affordable, in the $40-$50 ticket range, which is a difficult task considering the cost of booking major artists nowadays.
"The economics of the music festival business has drastically changed to where in order to provide an affordable ticket price for college students, it was very hard economically to provide a lineup that would stack against the history of Number Fest," Petrozzi explained. "We didn't want to get into charging students $100 a ticket, although for a lot of these music festivals these days, a weekend pass costs 400 bucks."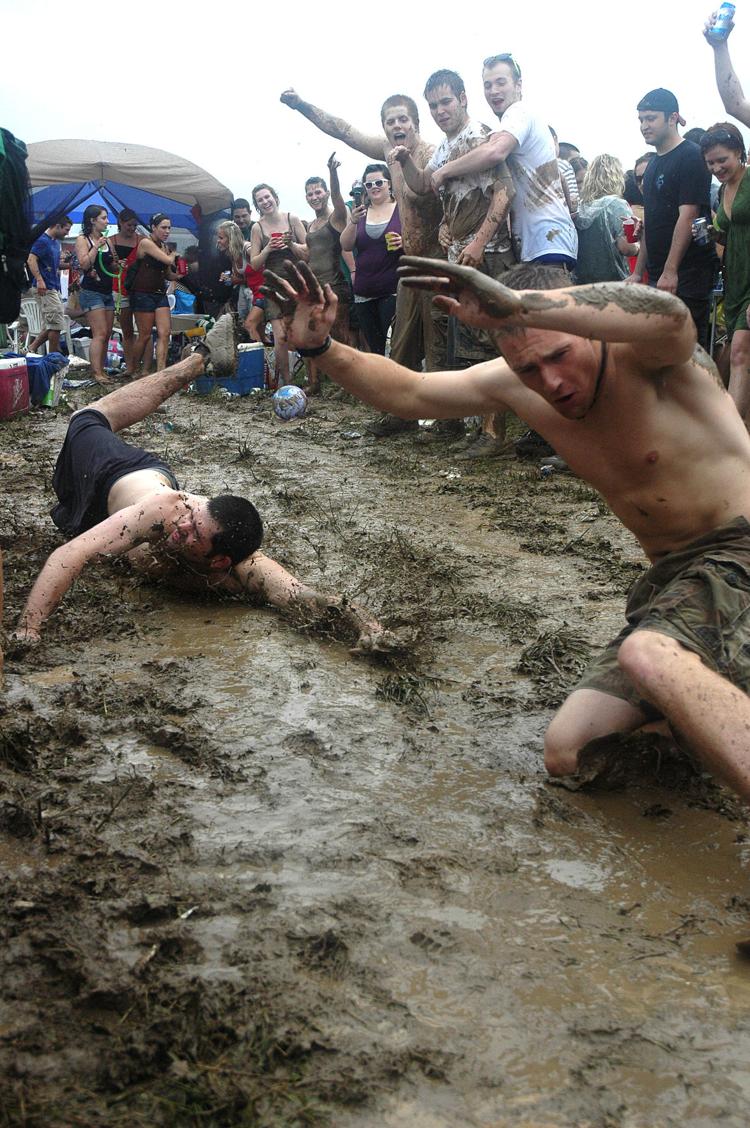 Festival headliners last year (at the festival's 17th incarnation) included Rich the Kid and Rae Sremmurd, but, Rich the Kid did not show at the last minute, which was another blow for the festival.
We'll have more takeaways from the interview with Petrozzi, local reactions, and remembrances from the event in general, in our Thursday edition this week. We'll also run an online slide-show and photo feature in our print edition looking back at the festival.