Killer Raccoons! 2! Dark Christmas in the Dark" will hold its Athens premiere at the Athena Cinema tonight (Thursday) at 7:30. The film doesn't use puppets or other artificial effects for its bloodthirsty culprits, but rather raccoons who are no longer among the living.
The film is the sequel to "Coons! Night Bandits of the Night," and shares that film's "roots" in Ohio University: It features actors from Athens and was shot at locations in Nelsonville during the holidays in 2017.
"Coons! Night Bandits of the Night" was shot in 2005 while writer and director Travis Irvine was still attending OU. The film was signed to Troma Entertainment by the time he graduated in 2006. Irvine is a filmmaker and comedian who lives in Columbus.
The new Killer Racoon film's premiere tour began Nov. 29 in Columbus. Irvine said the film's distribution deal is being finalized.
Usually with indie movies, especially low-budget ones like "Killer Raccoons! 2! Dark Christmas in the Dark," the first stroke of luck is whether the film gets done at all, Irvine said. The second is whether people like it, and the third is, through a distribution deal, getting the film shown all over the world.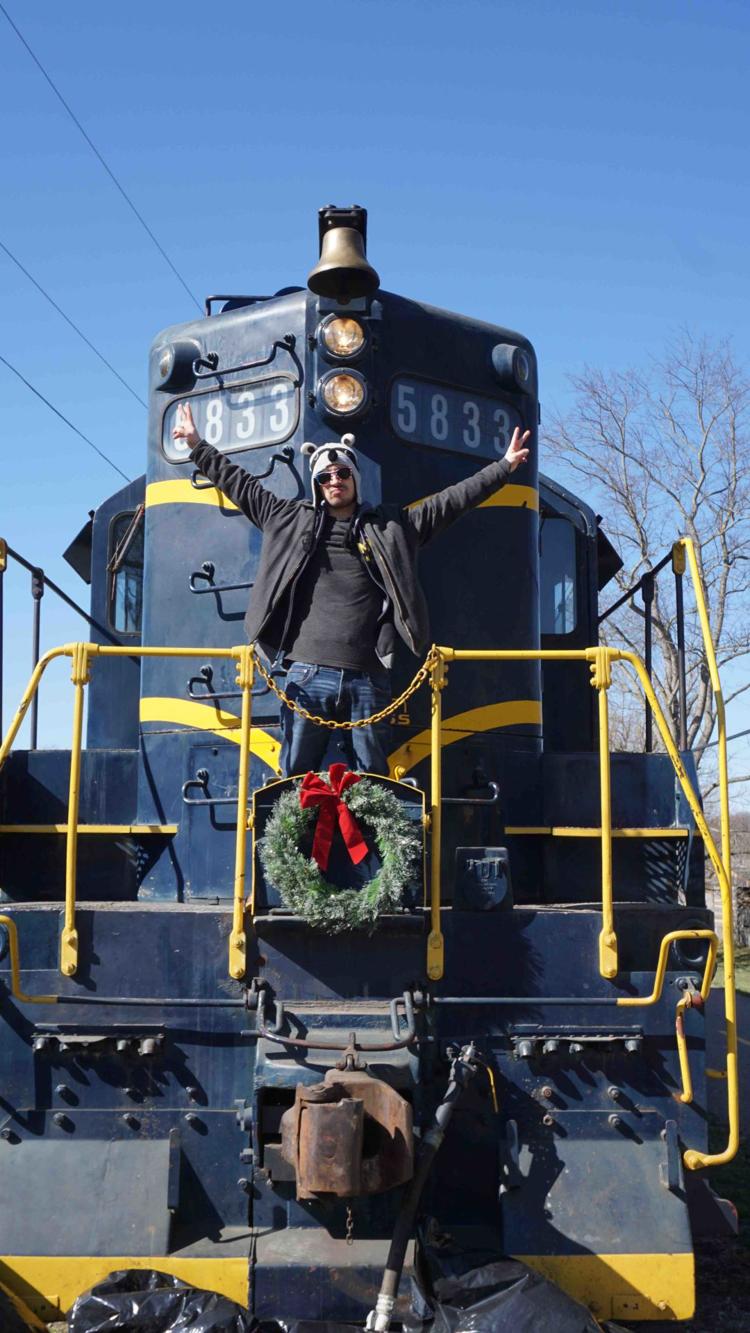 Irvine said the idea for his film came from a camping trip he took with his college comedy troupe.
In 2004, they watched the classic zombie movie "Dawn of the Dead." Irvine said he had never seen a zombie movie before. That night, raccoons were raiding the group's food, communicating from one side of the camp to the other, Irvine recalled.
"A little idea that was in my head at OU is making people laugh all over the world," Irvine said.
"Coons! Night Bandits of the Night" was the first movie in cinema history to use dead, frozen animals with opposable thumbs, Irvine claimed.
"There are a lot of interesting things about raccoons when you start to look into it," he said.
Typically, he explained, live, trained, stuffed, animatronic or puppet animals would be used in such a film.
Irvine said he had to find dead, frozen raccoons after coming home from a meeting one night. His father's friend, a biology professor, was at his home with his father. "'Oh, you need dead, frozen raccoons? I can get you as many dead, frozen raccoons as you need,'" the biology professor told Irvine.
Like the first movie, "Killer Raccoons! 2! Dark Christmas in the Dark" uses seven dead, frozen raccoons. This time, they will be dressed in elf costumes and play evil henchmen with machine guns.
"I still haven't done a body count on how many raccoons get shot or beat up in this movie, but there were only seven, technically," Irvine said.
The Hocking Valley Scenic Railway, a nonprofit that works to restore, maintain, and operate historic railroad equipment in Nelsonville, helped with the train scenes, according to Irvine.
"Everyone was very nice and supportive there," Irvine said.
Irvine said the movie is a very silly, goofy comedy. The only people he wouldn't recommend go see it are people who take life way too seriously, he added.